Job Conversing with His Friends
Other Images: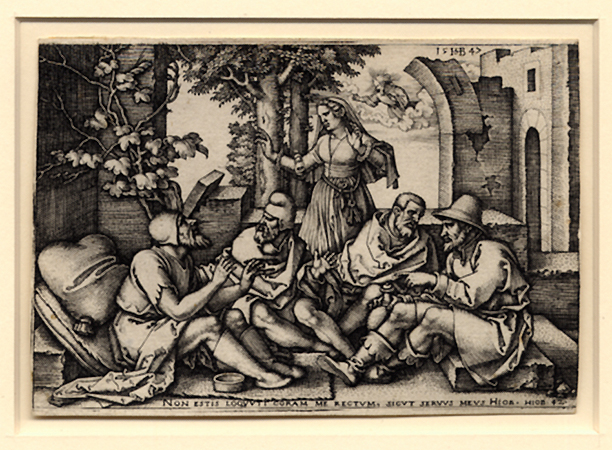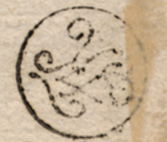 Engraving, 1547, 72 x 106 mm., Bartsch 16, Pauli 17, Hollstein 17 i/ii. Superb impression, unquestionably one of the finest extant, before the tufts of grass atop the broken arch, on laid paper with thread margins top and bottom, trimmed on the borderline at the sides. Job was not a frequent subject in printmaking until William Blake, but Beham takes full advantage of the potentialities of the scene for figural positions, facial expressions and a myriad of textures: flesh, stone, wood, cloth and superbly done foliage. It is a work of his full maturity.



Provenance:

Friedrich Koch (Lugt 1020). Koch (ca. 1770-1832) was a painter and printmaker, born in Alsace, and settled finally in Mannheim, and today a forgotten artist. But he is well remembered as a collector of fine old master prints, his collection not broken up and sold until well after his death (C. G. Boerner, 1875). Lugt mentions especially his Dürers and Little Masters.

Franz von Hagens (Lugt 1052a). Von Hagens (1817-1899) planned a military career, but could not pursue it for reasons of health. He, luckily, married the daughter of a wealthy industrialist, settled in Dresden and devoted most of the rest of his life to collecting prints. He attached the greatest importance to the provenance of the prints he bought and, obviously, considered the Koch collection a worthy source.