St. Peter Seated Under a Tree
Other Images: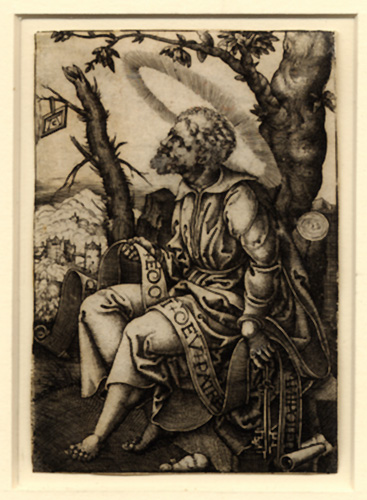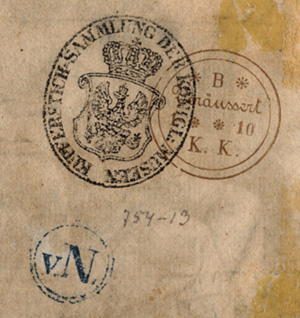 Engraving, 89 x 61 mm., Bartsch 18 (describes only a copy), Aumüller 61, Hollstein 78. Brilliant impression on laid paper trimmed along the borderline, which is visible almost all around; tips of the lower corners restored, a few thin spots and some bits of old tape verso and a touch of grey wash (?) in the Saint's beard. Claesz was the outstanding Netherlandish artist among the Little Masters. This print is extremely rare, Bartsch having known and described only the reverse copy, and it is lacking in both the Bibliothèque Nationale and the Rijksmuseum collections.



Provenance:

K. F. F. von Nagler (Lugt 2529). Von Nagler (1770-1846) was a widely-traveled diplomat and later Postmaster General in Bavaria and Berlin. His esteemed collection included everything from fine 15th to 17th-century German, Italian and Netherlandish prints to coins, medallions and Egyptian antiquities, most of which he sold in 1835 to the state. The prints passed to the Berlin Kupferstichkabinett.

Berlin Kupferstichkabinett (Lugt 1606 and 2482). One of the world's great public print collections, the Kupferstichkabinett was begun in 1831. Von Nagler's collection was one of four that made up its basis. Duplicates from the Kabinett, of which this print is one, were given a second mark and were sold at auction at various times from 1871 to 1921.
| | | |
| --- | --- | --- |
| | $10,000.00 | |