The Small Lion Hunt (with One Lion)
Other Images: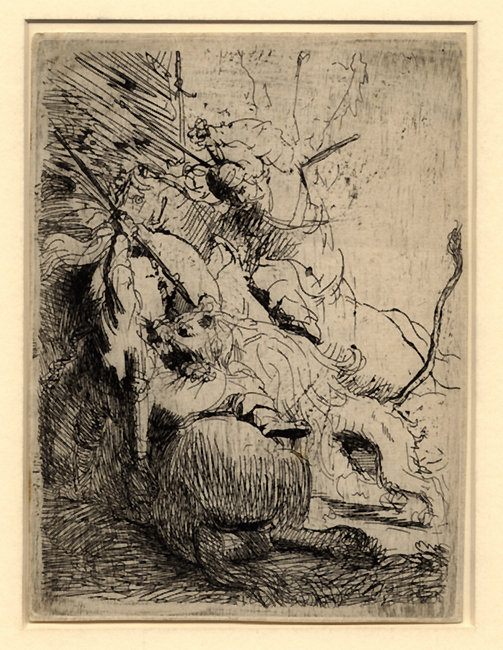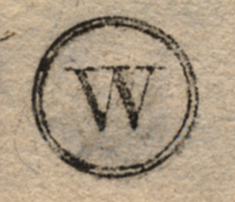 Etching, ca. 1629, 157 x 117 mm., Bartsch 116, Hind 6 only state, Boon & White 116 only state. Very fine, early impression on paper with a foolscap watermark and with narrow margins outside the platemark all around. According to Nowell-Usticke, early impressions of this print show a mass of vertical scratches on the plate and that is clearly the case here. The tip of the lion's tail, left unfinished by Rembrandt in the plate, has been skillfully added here in pen and ink, presumably by another hand. One might wonder where Rembrandt had seen a lion hunt, since he did three etchings of them. The answer is in Persian and Indian miniatures, many of which he personally collected. A very scarce print, RR-, according to Nowell-Usticke.



Provenance:

Unidentified CH blindstamp (Lugt 555). Lugt mentions that the stamp is found on Rembrandt etchings.

Unidentified W in a double circle (Lugt 2595). Lugt mentions that some scholars attribute the mark to Alexander Anderdon Weston, a London collector known to own a fine group of English portrait prints. Since Weston had his own collector's mark (L. 65), and Rembrandt is a far cry from English portraits, we tend to doubt this.