Dutch Peasant Types (set of 12)
Other Images: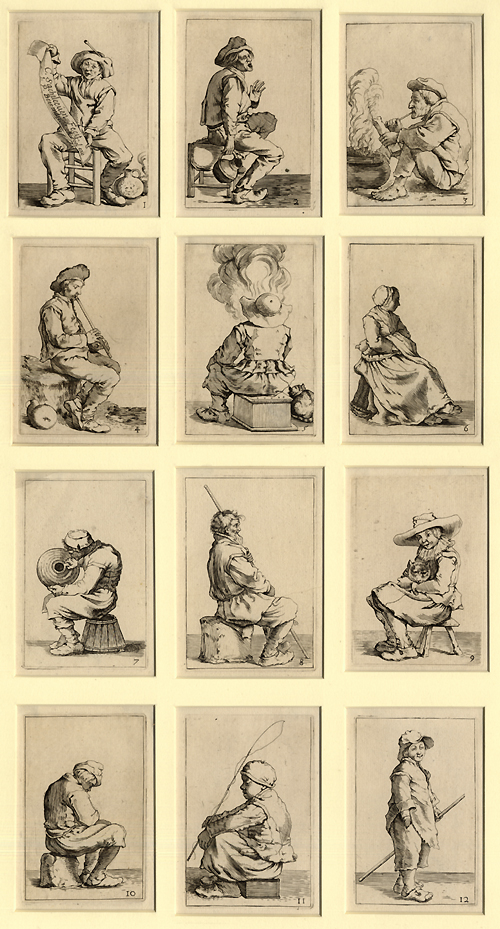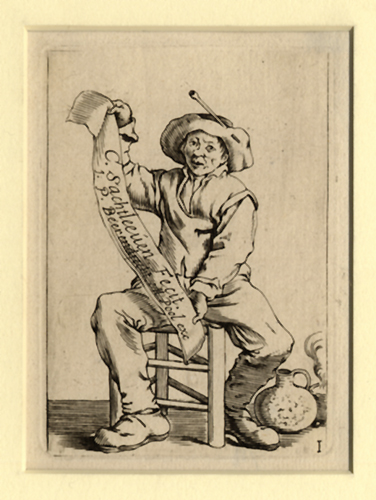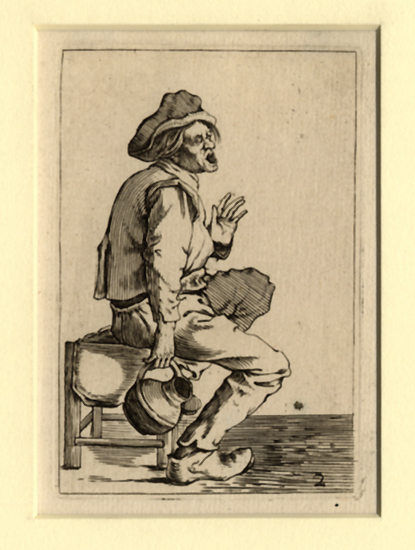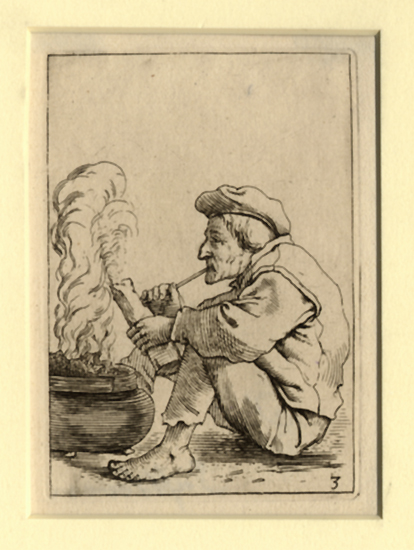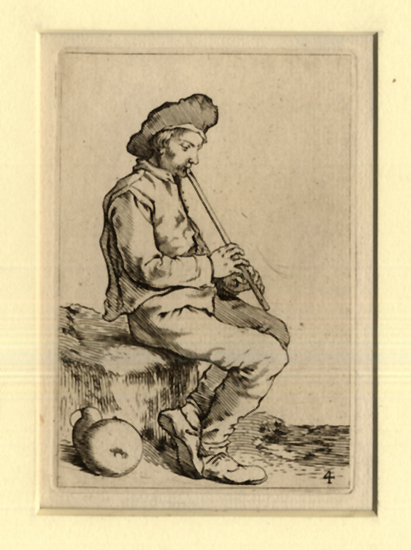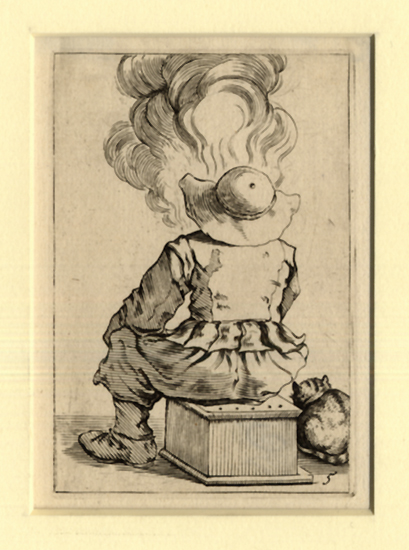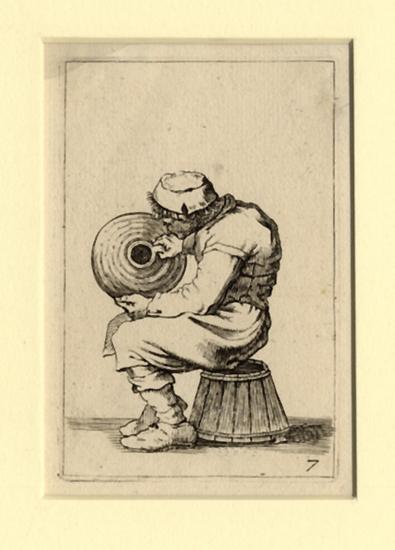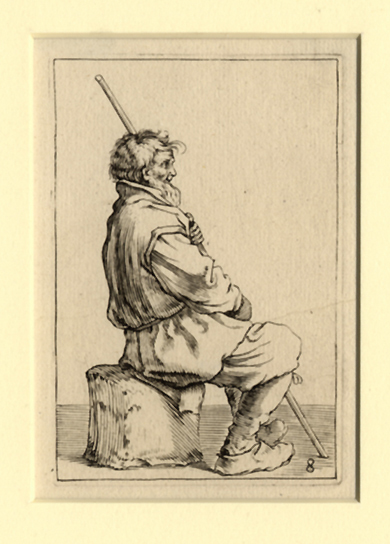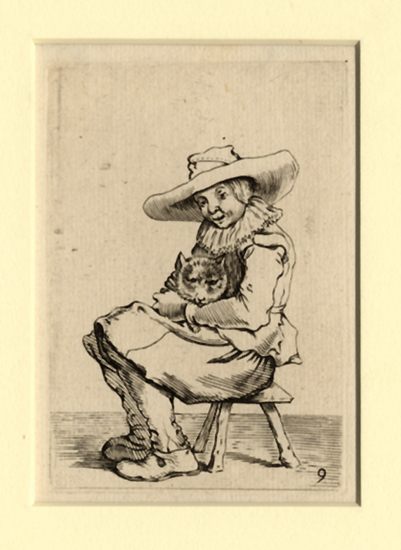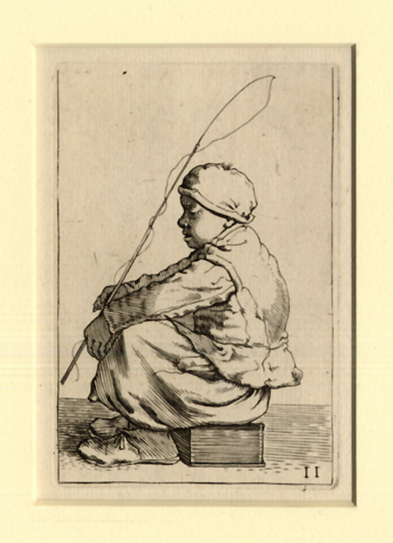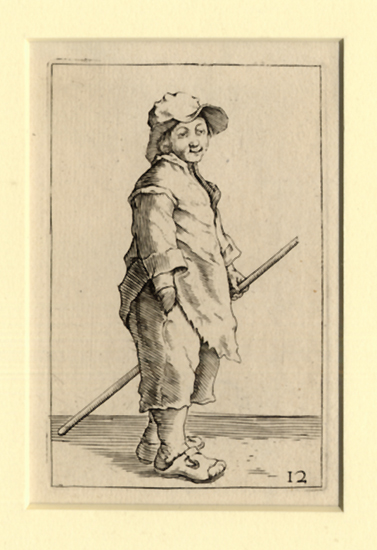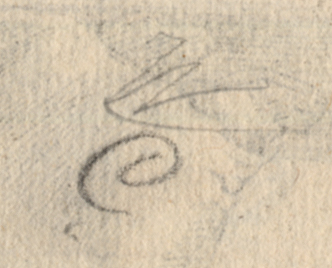 Etchings, probably finished with engraving,1645, 95 x 67 mm., Van der Kellen 1-12, Wurzbach 1-12, Hollstein 6-17 iv/iv. The complete set of twelve in fine, even impressions on laid paper with good margins outside the platemark, with no visible flaws and in fresh, clean condition. The set is with the address of the publisher Pool on the first plate and all plates numbered. Largely removed from context, these elegantly drawn peasant figures are in the tradition of Callot's etchings of nobles and equally of his beggars. A rare set; the last set to have come up at auction was in 1989.



Provenance:

F. C. Th. Baron van Isendoorn à Blois (Lugt 2610). Baron van Isendoorn (1784-1865) was the last member of an illustrious family stemming from William the Conqueror, who died in 1318. The Baron was an eager and well-informed collector of drawings and prints, who attended the sales of great collections dispersed in his lifetime and made many fine purchases. His collection was heavily weighted toward Dutch and Flemish art and included drawings by Rembrandt, Avercamp, Cuyp and van Goyen, and fine etchings by Rembrandt, Everdingen, Ruisdael, Saftleven and virtually all the other Netherlandish masters of the seventeenth century. The collection was sold in Amsterdam across five sessions in 1879-80. Oddly, while the drawings bore a crowned stamp with the initials J (for I) A B (Lugt 1407), placed there by the auction house, the prints were inscribed in pencil W/C, initials representing the Amsterdam banker Wolff and his associate Cohen, who apparently arranged the sales.
| | | |
| --- | --- | --- |
| | $4,000.00 | |