St. Bartholomew
Other Images: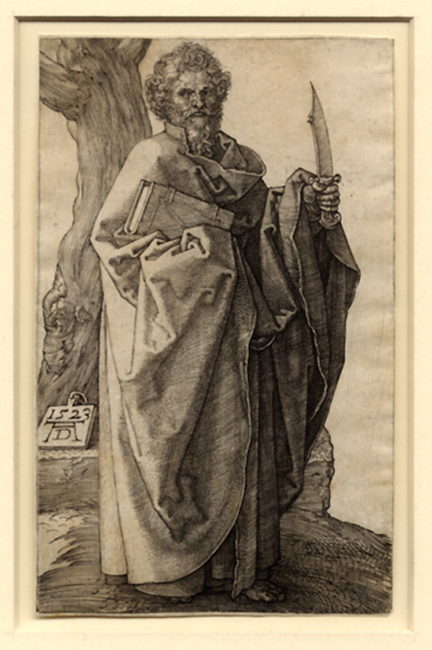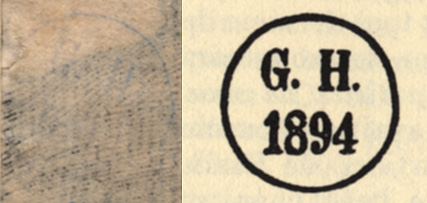 Engraving, 1523, 121 x 76 mm., Bartsch 47, Meder 45 a (of d). Very fine, warm impression on laid paper without watermark (as described by Meder), trimmed on or just outside the platemark; a few tiny thin spots along the right edge. The work is one of the late, monumental figures of saints in which Dürer exploited a wide range of tone rather than the stark contrast of black and white of many of his earlier works. St. Bartholomew holds a book and a knife, the symbol of his martyrdom.



Provenance:

Georg Hamminger (Lugt 1159). Hamminger, who died around 1895, was an economist in Regensburg, His collection of over 2000 prints, mostly German old masters, was sold at auction in Munich in 1895.

This print also bears the stamp of an unidentified collector HK, which is not listed in Lugt.