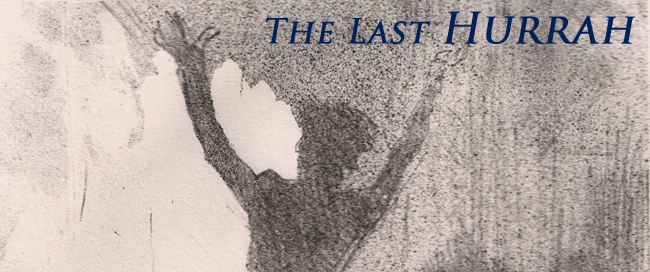 Click on an image above or a title at the left to view the work.
To our friends and clients:
This will be our last web exhibition. I suppose, given my music background, I could have named it after Schubert's Schwanengesang (Swan Song) but, I confess, I felt like cheering a bit. On January 1, 2017, I go into semi-retirement, after forty-eight years of business. I'll be eighty-five later that year, so it's about time.
C & J Goodfriend will continue to exist – sort of – but without my invaluable assistant Elizabeth Napier. The website will stay up, but without any new additions. You will no longer receive any solicitations or announcements from us. I will continue to do some business and I will be in the office, usually, a couple of days a week, so clients, if they choose, can still contact me and buy, if they choose, from a depleting but still large inventory. We will no longer be able to accept credit cards, we will no longer be able to do appraisals or to research prints. I may be able to send scans, if I can get the hang of it.
It's been a good forty-eight years and I'd like to take the opportunity to thank all our clients as well as all of those who contacted us simply to give us, or ask us for, information. You've been quite the nicest, most interested and most sophisticated group of people I could ever have hoped to deal with. I would also like to thank my colleagues in the print and drawing trade, especially Charles Seidman, who have been of such great help to us over the years. And, of course, I would like to thank the C of C & J, my wife Carol, and my frequent savior Elizabeth, for all the thought and effort and hours they have put into the business
The current exhibition, coincidentally one item for each year of business, largely comprises prints and drawings we have not offered before. Some were recently purchased, come culled from private collection, some discovered after being misplaced for years. The prices, of course, are all over the map. But we do think that each item is interesting and worth attention in its own way, and some are quite rare. All items not sold earlier will be at our booth at the New York Satellite Print Fair at the Bohemian National Hall, 321 East 73rd St. from Friday, November 4 through Sunday November 6. We hope you enjoy the web exhibition and that you are able to attend the fair.