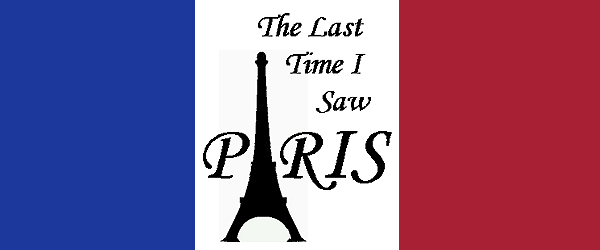 Click on an image above or a title at the left to view the work.
The name is, among other things, the title of a totally charming and witty book by Elliot Paul, an American journalist who lived on a small and poor street on the Left Bank of Paris in the Thirties. It is also the title of a film, which has no relation to Paul's book but is based rather on Fitzgerald. It is, most of all, the title of a song by Jerome Kern and Oscar Hammerstein II, whose music and lyrics haunted many of us through World War II and after, and which gave its title to the book and the film. Last, and perhaps least, it is the title of the present show of prints and drawings. The quality and interest of the art, we hope, will make up for the unoriginality of our title.
The city of Paris is over 2000 years old and, though printed images cover only a fraction of its history, there is a lot to see, to have seen and to remember: old Paris and new, Paris in war and at peace, the brilliant Parisian sky and Paris in the rain and in the snow, Paris partying and Paris burning, Parisian places and Parisian people. There have been many artists to document and interpret the city, more, probably, than of any other city on earth. We offer works by some of them here, from Callot in the seventeenth century to Delaunay in the twentieth, with Meryon and Lalanne at the crux, when Paris was transformed by Baron Haussmann into a different city. Buhot, Lepère, Lautrec, Steinlen and their colleagues bring the later nineteenth century to life, and visiting Englishmen, Americans, Germans, Belgians, Czechs, Italians and even an Australian add their own interpretations. There are great names and small ones and names that no one today seems ever to have heard of. But they all have something to say, something to see, and, we hope, not for the last time.